CONTACT US

HeBei HengSu Plastic Netting Co.,Ltd
Add:
Wire Mesh World, Anping Hebei China
Tel:
+86-318-7961119
Fax:
+86-318-7960009
Web:
http://www.plastic-flat-netting.com
Email:
sales@plastic-flat-netting.com

Treeguard Mesh Products Detail
Products: Treeguard Mesh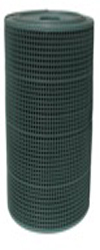 Products: Treeguard Mesh
Treeguard Mesh Description:
Tree guard is a 12mm square plastic mesh designed for protecting small trees from damage caused by browsing animals. Our Tree guard mesh guards are particularly suitable for the protection of evergreens which often grow too rapidly in an enclosed shelter (Like traditional tubes shelters), becoming top heavy and unstable. Tree guards allow the tree to grow in its natural climate without inhibiting sunlight or rainfall. Our Tree guard is identical to our Shelter guard™ but without the polyethylene lining.

Our Tree guard range is available in pre-formed nested tubes in diameters suitable for trees and shrubs. The mesh tree guard can also be supplied on full rolls or in cut pieces as required. We nest products to enable shipping costs to be reduced and ultimately product costs.

Treeguard for Trees
Our Tree guard for trees range consists of four welded tubes nested inside of each other (diameter range of 80-110mm). We fit all pre-formed tree guards with ties as standard.
We supply all our tree guards for trees range with an injection molded pre-fitted top lipping which helps prevent stem abrasion whilst strengthening the tree guard tube.
The tree guard mesh / netting and top lipping will photodegrade and split as the stem of the growing tree expands to fill the tube.
• Material: Recycled HDPE
• Photodegradable
• Colour: Olive Green
• Brown & Black also available
• Height: 60cm, 75cm, 90cm, 1.2m, 1.5m, 1.8m
• Diameter: 80-110mm
• Support: Timber stake recommended
• Ties: One tie pre-fitted for 60cm, two ties for other sizes

Treeguard for Shrubs
BaoHeng treeguard for Shrubs range consists of four nested welded tubes nested (four tubes nested inside each other). We offer three diameter ranges (130-160mm, 150-180mm and 170-200mm). All shrub guards are manufactured 60cm tall and come complete with two pre-fitted ties.
Our guards have a smooth top edge (selvedge) to prevent stem abrasionand helps strengthen the mesh tube. Our netting / mesh guards are designed to photodegrade and split as the stem of the growing tree expands to fill the guard ensuring that no damage to the plant occurs.
• Material: Recycled HDPE
• Photodegradable
• Colour: Olive Green
• Brown & Black also available
• Height: 60cm
• Diameter: 130-160mm, 150-180mm, 170-200mm
• Support: Timber stake recommended
• Ties: Two ties pre-fitted

Treeguard Cut to size
Cut pieces or sheets of treeguard are very versatile as they are available in a much wider range of sizes than the pre-formed tubes above and make an economical alternative. We can manufacture cut sheets for 9cm, 15cm and 20cm diameter shelters at any height, and 60cm tall shelters to any diameter.
We supply all our tree guards for trees range with an injection molded pre-fitted top lipping which helps prevent stem abrasion whilst strengthening the tree guard tube.
• Material: Recycled HDPE
• Colour: Green, black or brown
• Height: 60cm to 1.8m (other options on request)
• Diameter: 9cm, 15cm, 20cm (any dia. on 60cm size)
• Support: Timber stake recommended. Two should be used on guards with a diameter over 20cm
• Fixing: Ties or staples; available separately















Treeguard on the roll

Treeguard can be supplied on a 50m roll and can be used to create economical shelters in a wide variety of sizes.
• Material: Recycled HDPE & LDPE
• Colour: Green, black or brown
• Height: 30cm, 45cm, 60cm & 1.2m
• Roll Length : 50m

Diamond tree guard
T• Material: Recycled HDPE
• Colour: Green, black or green
• Height: 60cm to 1.8m (other options on request)
• Diameter: 9cm, 15cm, 20cm (any dia. on 60cm size)
• Support: Timber stake recommended. Two should be used on guards with a diameter over 20cm
• Fixing: Ties or staples; available separately

Welded wire mesh tree guard
Supplied in one piece and semi-rolled for easy transportation and installation, these Welded Mesh Tree Guards are split down their length to allow the guard to be placed around the tree and attached to a stake for instant protection.
Available in galvanized metal in a range of heights and diameters, these Welded Mesh Tree Guards offer an effective and long lasting solution to urban and amenity planting.
Sizes Available:1.2m x 300mm 1.8m x 200mm 1.8m x 300mm
Chain link fence tree guard
| | | |
| --- | --- | --- |
| | | Dimensions are H: 450mm x W: 250mm x 25mm diamond shape mesh. Suitable for shorter term protection when seedlings require maximum light penetration. |